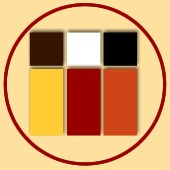 Organically achieving first page rankings yield high investment returns. - George Magalios
New York, NY (PRWEB) November 07, 2013
Cosmetic surgeons and med-spa professionals that are represented on the Internet with a state of the art website that is optimized for popular keyword searches, maximize earning potential. Having a highly visible and alluring website is today's equivalent to a prime location. Mediasophia clients in the health and beauty industry are earning large returns for maintaining top rankings on Google for competitive keyword searches. Because its clients are experiencing large returns, Mediasophia has decided to offer an SEO promotion that includes top rankings for popular keyword searches in the health and beauty industry.
Clients beginning a campaign are guaranteed with this promotion to obtain first page results for "tummy tuck", "coolsculpting" and "facelift" in respective cities. The highest visibility for these popular procedures will ensure a constant influx of new business. Internet marketing is a proven effective method of advertising in today's system. The Plastic surgery and med-spa professionals that invest in a marketing campaign that includes web design Palm Beach, organic SEO and online reputation management position themselves to reach the largest audience and dramatically increase revenue.
Mediasophia is a full service Internet marketing firm that caters to the beauty industry elite. Its cosmetic surgery and med-spa clients are represented as leading professionals in progressive cities and are dominating popular procedure keyword searches.