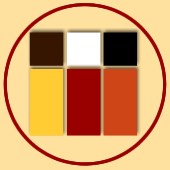 Mediasophia web design packages are guaranteed to position clients for top rankings and a dramatic increase in earning potential. - George Magalios
Palm Beach, FL (PRWEB) November 04, 2013
Web design Palm Beach formats are alluring and seo friendly. When marketing firms implement state of the art design in combinations with proven effective optimization techniques, clients yield high returns. Mediasophia's new packages are designed to quickly achieve revenue-increasing results for new clients in the entertainment industry.
Actors, musicians and people in the field of entertainment invest in Internet marketing to develop a strong reputation and solicit work. When a company is looking to hire an entertainment professional it is of great value when they see a network of fans on social media and various internet forums. A successful marketing firm will represent clients as popular entertainers recognized by the public as an excellent choice for hire. When an entertainer is represented on the Internet with a seductive and alluring website along with a network of blogs, press releases and social media accounts, it will effectively promote a following and solicit new work.
Mediasophia is a full service marketing firm that provides elite Internet marketing for entertainers and clients in diverse industries. Its marketing campaigns are inclusive of web design, organic search engine optimization (SEO) and online reputation management to bring clients success. It represents actors and musicians with state of the art web design and optimization techniques that quickly achieve top visibility and a large following on the web.