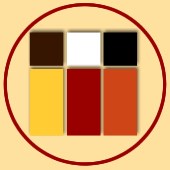 'Nobody is immune from online harassment. Mediasophia has proven experience in eliminating false allegations from the Internet and protecting corporate executives from propaganda.' -George Magalios
New York, NY (PRWEB) December 05, 2013
Internet harassment is a serious problem that thousands of executives are facing in the course of business and corporate obligations. Mediasophia announces online reputation management to protect those individuals that are being attacked from slander and online propaganda.
Experienced marketing firms are protecting clients from Internet propaganda by implementing SEO campaigns that address negative content and eliminate it from keyword searches. There are numerous forums on the web used to defame and harass individuals. Sometimes attacks are from a disgruntled employee, competing associate or even an ex spouse with a vendetta. Sometimes executives become a scapegoat and are "thrown under the bus" to protect someone in power. There are many reasons that people become victim to online attacks and the consequences can be detrimental.
Online reputation management for corporate executives is becoming more and more necessary in today's world of cutthroat competition and malicious practices of getting ahead. All over the web corporate executives are being defamed and attacked through the use of manipulated photographs, fabricated stories made to appear as truths and other harmful postings on various forums. It is a reality many are faced with. The good news is that there is a solution. Through online reputation management, individuals can take charge of a reputation and develop an online profile that accurately reflects success.
Mediasophia is a full-service marketing firm that specializes in web design and online reputation management for corporate executives. Its clients are represented as dedicated professionals with powerful profiles and only positive search engine results.