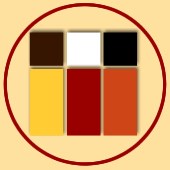 'We take pride in knowing our teams are forerunners in grasping Google search engine patterns and algorithm shifts.' - George Magalios
West Palm Beach, FL (PRWEB) November 06, 2013
404 errors are links to a page on one's site that no longer exist. The implementation of Mediasophia's auto-redirect webpages are applied to expired links to resolve many Google 404 errors that hurt website rankings. Mediaosphia's new Google Hummingbird 404 error solution protects clients from dead links that would otherwise impede on the success of back-link networks.
A company that invests in an Internet marketing campaign that includes proven effective Google SEO strategies, in combination with state of the art web design, yields high returns. Maintaining a website's top ranked position on Google for popular keyword searches is a powerful component of advertising. Through the use of Mediasophia's new web page solution to 404 errors, its clients are maintaining top visibility on the web.
Mediasophia is full service marketing firm that offers web design in Palm Beach, New York and progressive international cities. Its organic search engine optimization techniques are proven effective and its clients are dominating search engine results for popular keyword searches.