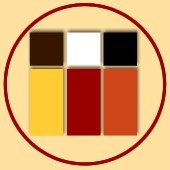 The website promotion is providing a 50% discount to ensure seo clients receive an immediate return on investment. - George Magalios
West Palm Beach, FL (PRWEB) November 14, 2013
Web design and search engine optimization are powerful components of advertising. In today's e-commerce system having a state of the art website optimized for popular keyword searches brings businesses the traffic needed to ensure a constant influx of sales. Mediasophia's Wordpress promotion is offering its SEO clients a new custom website design at a fifty percent discounted rate. The Google-friendly platform will bring clients immediate search engine results for a high return on investment.
The web design companies that implement Google approved optimization techniques are bringing clients the visibility needed to reach the largest audience and maintain website traffic. First page rankings for popular keyword searches when achieved organically, ensures consumers looking for products and services find the company website by entering words in the browser window. The businesses that appear first are earning the largest percent of market shares.
Mediasophia is a full service Internet marketing firm that represents its clients as leading businesses in diverse industries. Its Websites are designed on Google-friendly Wordpress platforms and its clients are dominating popular keyword searches in competitive markets.