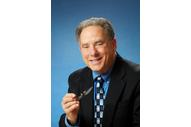 Mediation belongs to the parties involved, and my job is to listen and guide, drawing on my considerable experience and training as a litigator, arbitrator, teacher, and now mediator. - Allen Gruber
Irvine, CA (PRWEB) February 21, 2014
As an attorney and trained alternative dispute resolution professional, Allen M. Gruber has never been satisfied to stand still. Always seeking new challenges has taken him from law school to high-profile litigations to serving for 25 years as a professional arbitrator and now as a sought-after mediation professional. To raise awareness of the mediation aspect of his practice, he recently announced his membership in the fastest-growing online mediation network in the country, Mediation.com.
"I've always sought a challenge, professionally and personally, and I've always believed wholeheartedly that my role is to serve the needs of my clients in whatever capacity I have been asked to serve. This has led me to expand my practice from litigation to arbitration, and now mediation. As an attorney, a significant part of your craft is to carefully listen – and I bring that deceptively simple skill to my mediation work," said Mr. Gruber. "Mediation belongs to the parties involved, and my job is to listen and guide, drawing on my considerable experience and training as a litigator, arbitrator, teacher, and now mediator. Joining Mediation.com is the right way for me to bring attention to this aspect of my practice so I can better serve those who have entrusted me to help resolve their concerns."
Mr. Gruber is an honors graduate of UCLA's Anderson's School of Business and a graduate of UCLA School of Law and has practiced law for more than forty years. He received his mediation training at Pepperdine's School of Law Strauss Institute, the National Conflicts Resolution Center, and the National Academy of Conciliators. He has served as Vice Chair and, for the past two years, Chair of the Real Estate Mediation Center, an arm of the San Diego Association of Realtors' Risk Management Committee. He is known as an expert in real estate law and civil litigation and is applying those tools to his mediation practice. He is rated AV by Martindale-Hubbell and has been an active mediation professional since 2008, and, as an attorney and mediator, has been involved in well over 100 mediations. In addition to his experience as a civil litigator, Mr. Gruber, for the past 25 years, has been an adjunct clinical supervising attorney at the University of San Diego School of Law.