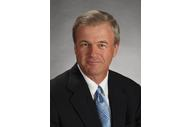 I believe strongly in the concept of 'no one right way'. That's true in mediation, where there are always alternatives to explore, and it's true in running my business and plotting my career. - Michael Betts
Pittsburgh, PA (PRWEB) October 29, 2013
After more than 30 years of serving the Pittsburgh community and the larger Western Pennsylvania area in handling and resolving a wide range of civil litigation matters, Michael Betts of Betts Mediation & Dispute Resolution has announced he is joining the fastest-growing mediation network in the country, Mediation.com, in an effort to expand his online presence and reach new clients.
"I believe strongly in the concept of 'no one right way'," said Betts. "That's true in mediation, where there are always alternatives to explore, and it's true in running my business and plotting my career. Joining Mediation.com is one more way I can help people who need professional mediation and dispute resolution – in some ways, it's the best way to reach them in the modern world. So it's a natural step I'm excited about."
Betts began his legal career as an associate at Reed Smith Shaw & McClay, now Reed Smith LLP. After becoming a litigation partner, he formed own boutique firm that specialized in broad range of complex and commercial litigation matters, including class actions, insurance litigation, securities litigation and securities and investment-related FINRA arbitrations. He later served as the Senior Counsel - Litigation at PNC Bank where he handled the evaluation and resolution of hundreds claims as well as direction negotiations among parties to litigation and their counsel.
He formed Betts Mediation & Dispute Resolution in May, 2013 in order to concentrate on mediating disputes, drawing on his decades of experience, and to provide mediation, arbitration and other dispute resolution services throughout western and central Pennsylvania - e.g., matters pending in Pittsburgh, Erie, Washington, Greensburg, Indiana, Johnstown, Altoona, Harrisburg, State College, and other locales. For FINRA arbitrations, Betts offers mediation services throughout the United States.
Betts is AV Preeminent Rated Lawyer, a distinction reserved for lawyers recognized for their legal abilities and professional ethical standards. He graduated cum laude from University of Pittsburgh School of Law in 1980 where he was a member of its Law Review.