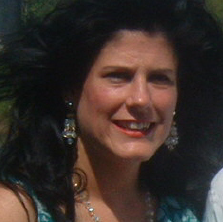 In all my years of legal practice, I've sought to serve my fellow citizens and my community. Mediation is one of the best ways I've found to help, and that's why I've spent the last few years bringing my focus more and more to ADR.-Pamela Breedlove
Bossier City, LA (PRWEB) November 04, 2013
One of Bossier City's leading professionals in the legal and mediation fields, Pamela Breedlove, has announced her membership with Mediation.com, the premier online destination for consumers seeking mediation services. After more than two decades of legal practice and mediation work, primarily in the field of healthcare and municipal government disputes, Breedlove continues to put her focus increasingly on alternate dispute resolution (ADR) services.
"In all my years of legal practice, I've sought to serve my fellow citizens and my community. Mediation is simply one of the best ways I've found to help, and that's why I've spent the last few years bringing my focus more and more to ADR," Pam said. She added that, "Joining Mediation.com is simply one more step in this direction – by joining the premier online community I have access to resources and potential clients that can only benefit both of us."
Pam completed her Civil Mediation Training through the Loyola University New Orleans Continuing Legal Education Department and her Family Mediation Training at the Texas Women's University, Office of Lifelong Learning. As a result, she is regularly sought out to provide mediation services in cases involving commercial, construction, professional malpractice, contract, healthcare, personal injury and employment disputes. She also provides Cooperative Family Mediation Services for child custody, divorce, family, probate and other domestic issues for individuals with or without attorneys.
A 1992 graduate of the College of Law at Georgia State University, Breedlove was admitted to the Bar that same year and has been licensed to practice law in Louisiana and Georgia. She spent the first 15 years of her practice concentrating on litigation (including malpractice defense, commercial litigation, and defense of municipalities and individual employees against federal and state constitutional and tort claims). In 2005, she decided to focus more on healthcare and municipal government issues, where she has staked out a reputation as a respected expert.