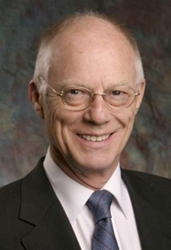 Whether it's in the courtroom or the mediation room, what I bring to the table – aside from experience and knowledge – is an understanding that my clients' time is valuable, and I need to make the best use of it as possible. - Eric van Ginkel
Los Angeles, CA (PRWEB) December 18, 2013
With his success and experience as both a litigator and transactional attorney, Eric van Ginkel has not only built a reputation as an experienced mediator and arbitrator but also as a respected educator and speaker in the fields of arbitration and mediation. He now becomes one of the newest attorney-mediators to join Mediation.com aiming to reach more people in need of professional mediation services.
"My philosophy in all things is: Don't waste people's time," said Eric. "I want to be three things to every client I work with: Efficient, thorough, and result-oriented. Whether it's in the courtroom or the mediation room, what I bring to the table – aside from experience and knowledge – is an understanding that my clients' time is valuable, and I need to make the best use of it as possible."
With a background in both transactional and litigation law practices, Eric has been negotiating complex international and domestic corporate and business transactions for four decades, including joint ventures, complex bio-technology transactions (including co-development and licensing deals), mergers and acquisitions, commercial real estate developments (including residential, office and shopping center developments), straight and syndicated loans, bank and trust matters, and intellectual property related license and distribution agreements.
In addition to his mediation practice, Eric also serves as an arbitrator for the American Arbitration Association, the Australian Centre for International Commercial Arbitration, the International Centre for Dispute Resolution, the International Chamber of Commerce, the International Institute for Conflict Prevention & Resolution, the London Court of International Arbitration and the World Intellectual Property Organization. He is a Fellow of the College of Commercial Arbitrators and a member of the International Council of Commercial Arbitrators.
Eric earned a certificate in Dispute Resolution and a Master of Laws degree from the Straus Institute for Dispute Resolution at Pepperdine University School of Law. He is also a graduate of the Negotiation Project at Harvard Law School, and holds JD degrees from both Leyden and Columbia Universities. He is an Adjunct Professor of Law at the Straus Institute for Dispute Resolution of Pepperdine University School of Law and for eight years has been one of a small group of "Super Lawyers" in Southern California in the "ADR Arbitrator/Mediator" category.