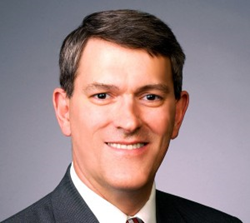 I modernized when I founded my own firm, and I was able to do exactly the same quality work for my clients at a reduced cost. In my mediation and arbitration work, I also do the same thing. - Robert Meynardie
Raleigh, NC (PRWEB) January 19, 2014
Experienced trial lawyer, mediator, and arbitrator, Bob Meynardie is bringing his skills to the nation's premier online networks, Mediation.com and Arbitration.com. Mr. Meynardie has been a certified civil court mediator since 1999 and a member of the American Arbitration Association's Panel of Neutrals for many years but has dedicated an increasingly large portion of his practice to serving as a neutral since founding Meynardie & Nanney. Mr. Meynardie has served as an advocate or mediator in hundreds of civil cases.
Unlike many experienced mediators, however, he maintains an active litigation practice serving corporate and individual clients in commercial disputes including corporate ownership, breaches of contract, business torts, construction-related delay and interference claims and defective construction. He believes that bringing the perspective of an active trial lawyer to each mediation allows him to better understand and communicate the parties' respective positions. In 2011, Mr. Meynardie launched CarolinaMediations.com and "The Middle View," a website and newsletter dedicated to improving advocacy in mediation and thereby improving the mediation experience.
After years of big law firm practice, Mr. Meynardie founded the firm now known as Meynardie & Nanney dedicated to bringing high quality legal services to smaller companies and individuals through the use of a nearly paperless case management system utilizing scanners and optical character recognition software. "Years ago I could see how much time was being wasted – time that clients were paying for – because of antiquated workflows," said Meynardie. "I modernized when I founded my own firm, and I was able to do exactly the same quality work for my clients at a reduced cost. In my mediation and arbitration work, I also do the same thing."
A graduate of the Emory University School of Law in Atlanta, Mr. Meynardie has an AV rating from Martindale-Hubbell and has been consistently named as one of the Best Lawyers in America, North Carolina's Legal Elite, and North Carolina's Super Lawyers.