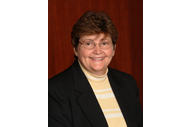 Each of my previous positions honed my ability to resolve disputes, restore order, maintain a professional environment and find ways to bring opposing views to an agreement. - Catherine Futch
Alpharetta, GA (PRWEB) December 18, 2013
After an illustrious career as a staff nurse, head nurse, department director, Assistant Vice President for Nursing Services and Vice President Regional Compliance and Regional Compliance Officer, Catherine Futch has turned her focus to mediation and joined Mediation.com in an effort to expand her potential client base.
"Each of my previous positions honed my ability to resolve disputes, restore order, maintain a professional environment and find ways to bring opposing views to an agreement," said Catherine. "While mediation is not for everyone and not for every dispute, it is a wonderful approach to use for those who are ready to search for resolutions to their disputes outside the legal system, thus, saving themselves time, money and angst."
Catherine received her mediation training at the Justice Center of Atlanta after completing the Basic Course in Mediation, the Advanced Mediation Course, the Divorce Mediation Course, and Mediator Mentoring. In addition, she completed the EEOC New Investigator Training Course to sharpen her skills in discrimination mediations. Although current practice is primarily focused on general disputes between individuals and businesses, landlord/tenant disputes, discrimination and debt related mediation, her background in nursing also makes her suitable to handle cases involving elder care and healthcare. She is authorized to practice in Georgia, under the rules established by the Georgia Supreme Court.
Catherine has been involved professionally on a variety of boards and advisory committees and served on the Board of Directors and as President Elect, President and Past President of the American Academy of Ambulatory Care Nursing. As a Registered Nurse, she holds a Master of Nursing degree as well as high-level professional credentials including Nurse Executive Advanced-Board Certified (NEA-BC), Certified in Healthcare Compliance (CHC) and Fellow of the American College of Healthcare Executives (FACHE).