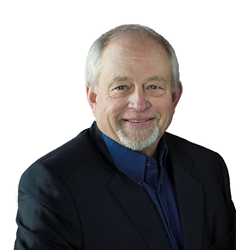 In my time as a practicing attorney and mediation/arbitration professional, I've developed the skills and instincts to identify creative, practical solutions to the disputes that plague many businesses and partnerships. - Hugh Alexander
Steamboat Springs, CO (PRWEB) February 28, 2014
With over forty-three years of experience litigating in administrative hearings, mediating and arbitrating business and insurance issues, Hugh Alexander founded Columbine Arbitration and Mediation Services to be a modern, pragmatic solution to business and insurance disputes. Seeking to expand his online presence, he has recently launched a new, modern website at http://www.columbinemediation.com and announced his membership in the leading online mediation and arbitration network Mediation.com and Arbitration.com.
"My experience is a valuable asset to anyone dealing with a business or insurance dispute – I practiced in these areas for over forty years. In my time as a practicing attorney and mediation/arbitration professional, I've developed the skills and instincts to identify creative, practical solutions to the disputes that plague many businesses and partnerships. I founded Columbine Mediation and Arbitration Services to make it easier for people to connect with me when they need mediation/arbitration services for their business dealings, and joining Mediation.com and Arbitration.com is the key to my online outreach to new corporate clients."
The new website showcases a dynamic design that puts Mr. Alexander's stellar career in the spotlight. It has multiple tabs that feature each area of his practice separately and in finer detail. The website also includes sections that answer frequently asked questions and present Mr. Alexander's career profile.
An ARIAS-US Certified Arbitrator and Umpire, and a Certified Mediator, Mr. Alexander's chief experience is with corporate insurance matters such as insurance policy disputes and reinsurance transactions. He has significant experience dealing with credit life and disability, credit insurance, life and annuity issues, corporate insurance matters, commercial insurance, debt cancellation, and broker and agent issues. Prior to founding Columbine Mediation and Arbitration Services, Mr. Alexander was engaged in a law firm practice that represented insurance companies, producers and brokers in insurance regulatory matters, and corporations as well as providing counsel regarding insurance and debt protection products to banks across the country.