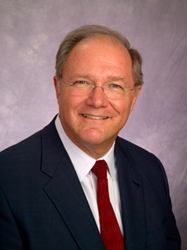 I bring the same level of intensity, creativity, and complex analysis to my mediation practice as I did my engineering, litigation and financial practices. - Randall Ellington
Maitland, FL (PRWEB) March 12, 2014
After a career that has seen him achieve consistent success in every field he's put his talents towards – including engineering, computer science, the law, and financial matters – attorney and mediator Randall Ellington has brought his immense talents to the fast-growing online mediation network, Mediation.com. Randy, an engineer and attorney, has spent the last few decades establishing himself in a variety of professional endeavors as a litigator and an alternative dispute resolution professional while founding his own financial advice company.
"Throughout my professional life, I have learned that you must perform all of your duties to the highest standards, and if you can't devote enough energy to something you shouldn't pursue it at all," said Randy. "I bring the same level of intensity, creativity, and complex analysis to my mediation practice as I did my engineering, litigation and financial practices."
A graduate of Temple University School of Law, Randy is a Supreme Court Certified Circuit Civil Mediator whose impressive credentials include being a Chartered Life Underwriter, a Chartered Financial Consultant, a Retirement Income Certified Professional and a Certified Financial Planner. With hands-on experience in complex and high-value legal, scientific, and financial matters, he has built a reputation as the "go-to" mediation professional for disputes involving trust and probate, construction, medical, business, insurance and investment.
Randy's technical background, along with his experience applying it in a litigation context, has enabled him to resolve disputes of a complex and technical nature, such as cases involving issues relating to math, science, engineering, aviation, computers and electronics. He can communicate with engineers, scientists, technologists, financial people, physicians, and entrepreneurs in their language and within their paradigms and ways of thinking.