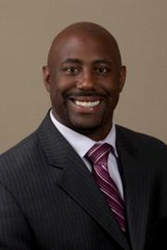 Respect is the key. In business, you have to respect the person sitting across the table, even if you disagree with them. I've worked all over the world, in different fields...and that rule is always the same. - Lester Adams
Charlotte, NC (PRWEB) November 20, 2013
With more than fifteen years of varied business experience drawn from all over the world, Lester Adams has made it his commitment to assist other business leaders and companies of any size to settle their disputes through negotiation and mediation. He founded Conduit Mediation and Advisory with that goal in mind and recently joined Mediation.com, one of the fastest-growing mediation networks online.
"Respect is the key," said Lester. "In business, you have to respect the person sitting across the table, even if you disagree with them. I've worked all over the world, in different fields including legal, financial, human resources, relationship management and market analysis, and that rule is always the same. That's the realization that brought me to mediation and it's why I founded Conduit Mediation and Advisory – to help any size business find its way through disputes."
As a Certified Mediator in North Carolina's Superior Court and Clerk of Court, as well as registered mediator in Georgia, Lester provides mediation services for franchise relationships, contract disputes, market/impact, employment, workers compensation and small business disputes to companies, as well as community-based custody, neighborhood, divorce/separation and church disputes.
Lester's educational feats are as extensive as his business experience: After graduating from Hampton University with a BS in Management, he went on to earn a Juris Doctorate from Howard University School of Law as well as a Master of Business Administration from Fayetteville State University. After being exposed to ADR (Alternative Dispute Resolution) in law school, he went on to work extensively in conflict resolution at InterContinental Hotels Group and Lucent Technologies.