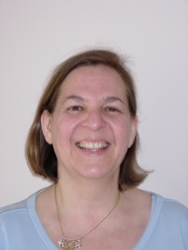 Divorce and other family disputes involve loss and grief and anger – and these issues are just as important as the brass tacks of property, custody and finances. - Ellen Craine
Farmington Hills, MI (PRWEB) November 18, 2013
A key member of the mediation community for the last few decades, Ellen Craine has brought her impressive mediation record, ongoing education pursuits and holistic attitude towards family disputes to Mediation.com. The move was announced as a way to expand her online presence and connect with more potential clients.
"I always seek to be more than simply an authority figure that helps guide dispute resolution," said Ms. Craine. "Divorce and other family disputes involve loss and grief and anger – and these issues are just as important as the brass tacks of property, custody and finances. I always aim to help families through all of the challenges that these family disputes generate."
Ms. Craine specializes in mediation cases involving parenting time (also for never married parents), property issues, child support, spousal support, eldercare, parenting coordination, adult guardianship and family caregiver issues. She regularly conducts programs in divorce recovery and ethical issues in divorce scenarios. She is also an instructor at Eastern Michigan University for their Continuing Education Program for social workers. Ellen recently appeared on Restaurant Redemption (originally aired November 5, 2013), a new show on the Cooking Channel.
Beyond mediation, Ms. Craine also provides marriage/relationship counseling, family counseling, counseling for adults and children related to death, separation/divorce, depression, anxiety and trauma recovery. She uses her expertise as a mediator and therapist to help families cope with sudden life changes and new experiences.
After earning a JD from Wayne State University and a Master's Degree in Social Work from the University of Michigan, Ms. Craine has gone on to advanced training in mediation and in the related aspects of family disputes, including parenting coordination training, family caregiver mediation training, and guardianship issues. She is a Licensed Master Social Worker (LMSW) and holds the Academy of Certified Social Workers (ACSW) credential, the most widely recognized and respected social work credential.