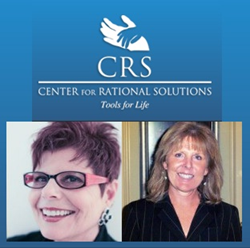 A Pro Se Divorce using mediation to resolve issues and come to agreements is a much more dignified process that honors the relationship that once existed while coming to terms much more quickly – and much more affordably. - Karen D. Sacks
Boca Raton, FL (PRWEB) February 02, 2014
With over 35 years of experience in counseling individuals, couples and families, Karen D. Sacks and colleague Lori Day have built a reputation as the mediation firm to turn to when you need advice and guidance that go beyond litigation. With the announcement of a new flat fee structure for uncontested divorces, they've cemented their position as the most pro-family mediation firm in the state of Florida.
"An adversarial, contested divorce in the courts is incredibly expensive, in both emotional and financial terms," said Lori Day. "Attorney fees can run as high as $500 an hour – for both spouses. This doesn't even account for the emotional cost of fighting during what is already an emotional time.
"Many people don't know that you can divorce in Florida without retaining attorneys," added Sacks. "A Pro Se Divorce using mediation to resolve issues and come to agreements is a much more dignified process that honors the relationship that once existed while coming to terms much more quickly – and much more affordably. I have always seen a need for a caring, confidential and cost effective solution, saving emotional stress and time."
In order to promote Pro Se Divorce to existing and potential clients as well as better serve their community, Sacks and Day have announced a fixed-price, complete uncontested divorce package at just $2,900. This includes preparation of Marital Settlement Agreement and Parenting Plan (if necessary) and all standard paperwork needed to file for an uncontested dissolution of marriage, as well as courier service for filing your paperwork, filing fees and other reasonable fees.