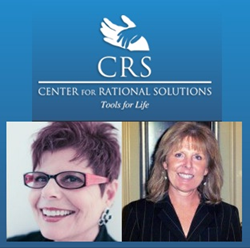 My team and I simply help families find better paths to wellbeing, even if those paths are separate, and we do it in a more Caring, Confidential and Cost Effective way. The courts just can't offer that. - Karen D. Sacks
Boca Raton, FL (PRWEB) February 08, 2014
For more than 30 years, Sacks has counseled individuals, couples and groups through her capacity as a Licensed Mental Health Counselor, Florida Supreme Court Certified Family Mediator and Parenting Coordinator. As a relationship expert, her focus is on communication; helping children and parents successfully navigate their way through divorce. Karen believes it is imperative to keep family wellbeing a top priority in any familial dispute. She identifies other options to the emotional and financial stress experienced while dealing with the grueling process of the court system.
Did you know that there are better options for you?
"I have seen first -hand the difference between a mediated divorce and a litigated one," says Sacks, who holds a Bachelor's Degree in Elementary Education (K through 8), a Master's Degree in Counseling from Long Island University and has completed post-graduate work at Florida Atlantic University. Karen proudly implements her "Tools for Life" within her practice. "Tools for Life" is a unique program Karen developed, designed to teach her clients healthy coping skills and strategies to deal with all of life's challenges. Drawing on her 30+ years of experience watching families go through the process of divorce and co-parenting, Karen offers strategies and solutions to make things much easier for everyone involved— especially, the children.
Some basic services offered at CRS are: Conflict Resolution, Uncontested Divorces, Family Mediation, Parenting Coordination, and Parenting Education. And of course, my "'Tools For Life' can be used by any family, anywhere, to solve a range of issues that affect communication and encourage family growth and happiness," says Sacks. "My team and I simply help families find better paths to wellbeing, even if those paths are separate, and we do it in a more Caring, Confidential and Cost Effective way. The courts just can't offer that."