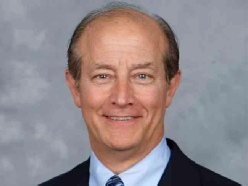 Over the course of my career as a consultant, an attorney, a facilitator, a trainer and a college professor, I developed innovative techniques that have proven useful and successful when applied to mediation. - David Fares
San Diego, CA (PRWEB) November 02, 2013
David Fares, President of New Perspectives, LLC in San Diego, has unveiled the newest component of the New Perspectives web site, a dedicated mediation page, as well as his recent membership in the nation's fastest-growing online mediation portal, Mediation.com.
"Over the course of my career as a consultant, an attorney, a facilitator, a trainer and a college professor, I developed innovative techniques that have proven useful and successful when applied to mediation," David said. "Mediation.com's online presence and reputation will help me make these techniques available to a wider audience, thus, allowing me to resolve more disputes and to impart other important lifetime skills to future clients."
David has mediated over 300 situations, including a multimillion-dollar real estate sibling disagreement wherein he designed an interpersonal mediation process that fostered relationships and provided a win-win approach for the division of land. As a result, four siblings reinstituted their functional and pleasant relationships and fairly divided their real estate inheritance.
David's membership in Illinois, New Mexico and California Bar Associations, his Six Sigma Green Belt Certificate from Villanova University and multiple mediation certificates has allowed him to serve as the Chief Mediator and Program Manager for the New Mexico Center for Dispute Resolution. He was also Adjunct Professor of Law at the DePaul University College of Law and taught Mediation/Conflict Resolution at Santa Fe Community College.
In addition to working with clients on specific issues, David offers classes and webinars for distance learning about conflict resolution, such as his upcoming distance class scheduled for December 11, 2013 as a modestly-priced webinar open to the public (see web site for details). He also performs pro-bono work for the San Diego Volunteer Lawyers Association and maintains a blog on the New Perspectives site where he offers his thoughts on being a Conflict Warrior and alternate dispute resolution techniques in general.