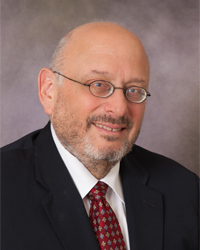 I don't play around with half-measures; I've always been at the top of my game. Joining Mediation.com was an obvious move, and one I'm proud to have made. - David Goldstein
Scottsdale, AZ (PRWEB) February 28, 2014
After having attained success in private practice, served at the highest levels of government, and established a successful career as a lecturer and writer on both legal and mediation-specific subjects, leading Scottsdale attorney David Goldstein recently announced his decision to join Mediation.com, the nation's fastest-growing online mediation network. The move was announced as part of his efforts to raise his mediation practice's online profile.
"Mediation.com is where the best alternate dispute resolution (ADR) professionals gather to offer their services," said Goldstein of the move. "I don't play around with half-measures; I've always been at the top of my game. Joining Mediation.com was an obvious move, and one I'm proud to have made."
A graduate of Harvard Law School, Mr. Goldstein quickly established a successful private career as a litigator and transactional attorney with a concentration on commercial litigation, bankruptcy, antitrust issues, copyright and trademark issues, computer and internet law, and creditors' rights. He is also a trained mediator, specializing in commercial and intellectual property disputes and is listed with the United States Bankruptcy Court as a court-appointed mediator for the District of Arizona. After starting his practice with a well-respected Phoenix law firm, he was lured away to the Arizona Attorney General's Antitrust Division, where he worked on the State's behalf in high-profile antitrust class actions.
Mr. Goldstein has been a regular contributor to the State Bar's Arizona Civil Remedies text and regularly writes articles for leading legal and non-legal publications. Having served in the past as Director and President of the Phoenix Industrial Development Authority, he is a current member of the Board of Directors of the Gomper's Habilitation Center. He is a member of the State Bar Association's Alternate Dispute Resolution Section as well as several others.