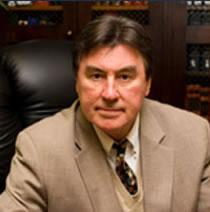 I focus not only on the issue but also on its overall impact to you, your family and your business. Our law firm's personalized approach is what sets us apart from others. - Charles Davidson
Little Rock, AR (PRWEB) October 31, 2013
Respected local attorney Charles "Skip" Davidson has announced his membership in Mediation.com, one of the largest and most-used mediation networks in the country, as part of an ongoing effort to establish his online presence in the mediation world. Mediation.com connects mediation professionals with individuals in need of alternate dispute resolution (ADR) services, as well as providing resources and information for the mediation professional.
"My career has been built on long-term relationships," Davidson said. "I see my partnership with Mediation.com as the best way to widen my online reach to find clients who can benefit from my experience and skill in ADR."
Davidson is known for his focus on personal service regardless of whether a client is an individual, a family or a large business. His personal approach enables him to provide clients with better service because he understands how the decisions clients make today can impact their future.
"I focus not only on the issue but also on its overall impact to you, your family and your business. Our law firm's personalized approach is what sets us apart from others," Davidson said.
A graduate of the University Of Arkansas School Of Law, Davidson founded the Davidson Law Firm in 1980. Since then, he has served in Arkansas with unflinching dedication to mediation whenever possible and appropriate. This commitment to settle disputes out of court has made it possible for the Davidson Law Firm to steadily grow and establish offices in Little Rock, Conway, and Hot Springs.
Davidson has served as a lecturer and author on civil litigation, construction law and other business matters, teaching these legal concepts to various professional organizations and government offices. He is a member of the American Arbitration Association, Arkansas Bar Association, American Bar Association, Association of Trial Lawyers of America and ABA Forum on the Construction Industry.
Known as "Skip" to his friends and clients, Davidson has built a reputation for his fairness and commitment to the logical outcomes he achieves as a certified neutral arbitrator. Skip is best known for his work in Business, Banking, Construction, Contract and Real Estate law. He was voted Best Commercial Real Estate Attorney in Little Rock last year.