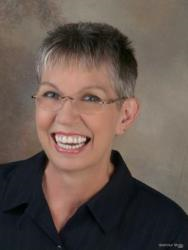 If I'm going to come to the assistance of the people who need my mediation skills, my litigation skills, or both, it's my responsibility to make it as easy as possible for them to find me and understand what I do.–Carol Romine
Fishers, Indiana (PRWEB) September 26, 2013
Family Law and Mediation attorney Carol Romine has long enjoyed a first-class reputation as a lawyer who combines knowledge of the law and a tenacious litigation strategy with a deep compassion for people and a desire to settle disputes calmly and constructively through professional mediation. After decades of success in Indiana Family Law, she has announced the launch of http://www.familylawfishersindiana.com– a powerful new website designed to help connect her with families in need of her expertise and experience.
"We're in the modern age," Carol said when contacted. "People look online for all of their services. If I'm going to come to the assistance of the people who need my mediation skills, my litigation skills, or both, it's my responsibility to make it as easy as possible for them to find me and understand what I do."
The new site combines news, invaluable information, and other resources as well as clear descriptions of what Carol does and how to get in touch with her. In addition to her blog, the site has a section that explains the difference between mediation with representation and mediation without representation.
"The beauty of the Internet," Carol adds, "is that it's one more effective way to get in touch with me, and I want to be as accessible as possible to my clients and potential clients."
The site is live now and features detailed descriptions of Carol's services as well as background information about her. You can visit Carol Romine at her law firm's office: Family Law & Mediation Services, LLC at 11650 Lantern Road, Suite 136, Fishers, Indiana 46038. If you prefer, you can call for information at (317) 576-8404, or email her at carol(at)carolrominelaw.com