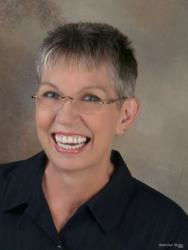 The process of pre-suit/pro-se mediation avoids the "lawyer-driven" divorce and can be instrumental in actively protecting the childhood of children involved and shepherding the family to a more loving, spiritual and unifying place. - Carol Romine
Fishers, IN (PRWEB) November 03, 2013
Carol Romine has taken her message of "divorce with dignity" to the spiritual community of Indiana. She has been meeting with local church leaders in Indiana to discuss her ideas and offer her services. Her ground-breaking approach to divorce mediation focuses on cooperative dissolution of marriage which aims to avoid the negative and expensive experience of going to the courts.
"A litigated divorce causes damage not just to the spouses, but to their children, their extended family, their community, and their church," Romine said. "The process of pre-suit/pro-se mediation, on the other hand, avoids the "lawyer-driven" divorce and can be instrumental in actively protecting the childhood of children involved and shepherding the family to a more loving, spiritual and unifying place."
The local spiritual community's response has been positive. "This would be an opportunity to keep our families together in a situation where we usually lose at least one member of the family to a different church," said Reverend David L. Galbraith, pastor of Mt. Comfort United Methodist Church in Greenfield, Indiana, "and especially to help the children in these families maintain the love and respect of both of their parents."
Romine's approach is non-denominational. She is actively meeting with interested church ministers in Marion, Hancock, Tipton, Hendricks, Johnson and Hamilton Counties in Indiana.