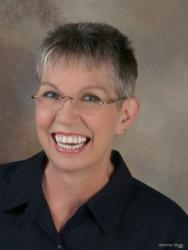 A pro-se divorce means the couple and the mediator work together to solve differences and craft a divorce agreement that protects everyone, allows the couple to divorce with dignity, and preserves the children's one and only childhood. - Carol Romine
Noblesville, IN (PRWEB) December 03, 2013
With nearly two decades of experience practicing family law and acting as a neutral third party in countless mediations, Carol Romine knows the damage that traditional, court-conducted divorce proceedings can have on a family, especially children. As a result she has created a "Pro-Se Divorce by Mediation" Program to help couples separate without the needless expense and emotional turmoil of a contested divorce suit.
"Children suffer the most during a divorce, but the spouses suffer too," said Romine. "Divorce is expensive, painful, and difficult. A pro-se divorce means neither party has an attorney and this allows the couple to work together without the adversarial process that occurs when two attorneys are representing two different people with competing interests. Rather, the couple and the mediator work together to solve differences and craft a divorce agreement that protects everyone, allows the couple to divorce with dignity, and preserves the children's one and only childhood."
Romine's program requires an initial retainer of $2,500, which is used to pay for sessions at $250 per hour. There is no way to estimate how many hours or sessions will be required, but any funds left over after the process will be returned to the client. The retainer can be replenished if more sessions are required. Although she is an attorney, Romine cannot act as either spouse's attorney during mediation, although attorneys and, if necessary, other experts can be brought in to assist the couple and their children.
Compared to the costs of a litigated divorce, Romine points out, Pro-Se Divorce by Mediation is almost always more affordable and less emotionally damaging to all involved.