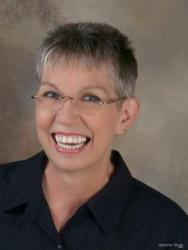 You want an attorney who can vigorously represent you in a court of law if necessary, but will not take you down that very adversarial path if mediation or collaboration is appropriate. - Carol Romine
(PRWEB) January 11, 2014
Attorney Carol Romine has a well-established reputation as a family law attorney and mediator who specializes in family law matters, especially those involving divorce and custody/visitation issues. Romine, who has over 15 years of experience as an Indiana attorney, is combining her background in family law, mediation and collaborative practice in her new website, http://www.avoidcourt.info/.
While Romine has offered mediation and family law services for many years, the goal of her site http://www.avoidcourt.info is to provide information to couples who are contemplating a divorce and are interested in avoiding the courts. It includes information about custody, parenting time, and child support issues as well as information about property divisions, mediation, collaboration and litigation. Romine states about her practice that she will "help you determine the best way to proceed with your divorce or family dispute." She further states, "You want an attorney who can vigorously represent you in a court of law if necessary, but will not take you down that very adversarial path if mediation or collaboration is appropriate."
Romine prides herself on helping her clients maintain their dignity during the divorce process and in keeping them out of court whenever possible. She focuses on all matters relating to disputes involving the family along with issues ranging from grandparents rights to relocation issues.
Romine has been practicing family law since she graduated from Indiana University School of Law. She founded her own firm focusing on family law matters and mediation in September 2013 and serves Hamilton and the surrounding counties.