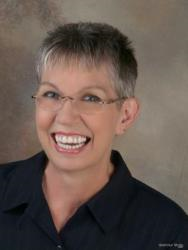 I realized that I was always being asked the same basic questions by new clients and potential clients. Video is friendly and entertaining, and it's the ideal way to get information across easily and in an enjoyable way. - Carol Romine
Noblesville, IN (PRWEB) February 01, 2014
Already respected as one of Indiana's thought leaders in the realm of collaborative law, alternative dispute resolution (ADR) and all aspects of Family Law, Carol Romine has also quickly become known as one of the most tech-savvy and Internet-friendly attorneys in the country. Reinforcing this reputation, Romine has recently announced the addition of video resources to her firm's web site, http://www.familylawfishersindiana.com.
"I realized that I was always being asked the same basic questions by new clients and potential clients," Romine said of the announcement. "That got me to thinking: How many people come to my site looking for answers and guidance and become frustrated just because they don't really know what a "family law" attorney or mediator does? There have always been text resources on my site that explain the different services offered by Family Law & Mediation Services, LLC, but text can sometimes be intimidating. Video is friendly and entertaining, and it's the ideal way to get information across easily and in an enjoyable way."
The video content is located directly on the landing page of the site, so clients won't have to hunt for it. The video content is an overview of Romine's services with brief, simple explanations of their benefits along with an overview of the process involved. Romine hopes that the video arms people dealing with family issues with enough information to make intelligent, informed decisions about their options and the services she offers.
Romine has been practicing family law since she graduated from Indiana University School of Law in 1996. She then served for seventeen years as associate, partner, and eventually Of counsel at the law firm of Holt Fleck & Romine, LLP, in Noblesville, Indiana. In September, 2013, Romine founded Family Law & Mediation Services, LLC, in Fishers, Indiana, and serves Hamilton and surrounding counties.