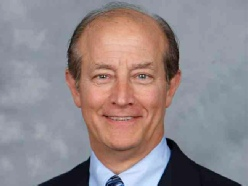 Mediation is an example of power-with, of working together and harnessing the power we all carry with us in order to achieve better and longer-lasting results without the blowback. - David Fares
San Diego, CA (PRWEB) December 01, 2013
After years of acclaim as a professor, lawyer, and mediation professional, David Fares has been recognized as a thought-leader in the field of alternate dispute resolution. His recent blog post, Exploding the Nuclear Option, has drawn inspiration and enlightenment concerning the function of mediation and power in an everyday disputes and the recent filibuster controversy played out in the U.S. Senate.
"People tend to compartmentalize, to see everything as distinct and separate," said David, "but that isn't the case. Things are connected. The recent power play in congress demonstrates the concept of "power-over" where people are in a power position over others. They use that power to compel things the way they want – but there is always a blow-back, a reaction to every action. Power-over can be irresistible when we find ourselves imbued with it, but there are consequences. Mediation, on the other hand, is an example of power-with, of working together and harnessing the power we all carry with us in order to achieve better and longer-lasting results without the blowback. I thought these ideas would be valuable to people seeking dispute resolution, so I explored them on my blog."
A former adjunct professor at Ashford University, David has been President and Senior Consultant at New Perspectives in San Diego since 1995. He will be offering a free one hour introductory session to any new clients employing his services between now and the end of the year. Interested parties can read his complete thoughts on power, the filibuster, and its relationship to mediation techniques on Mr. Fares' blog at http://newperspectivesleadership.com/mobile_blog.html.