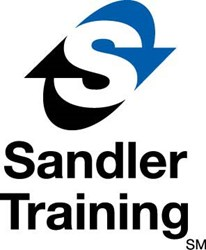 Business people know that they can receive the gold standard in executive training and consulting through an authorized Sandler Training Center. - Lewis Fogel
Delray Beach, FL (PRWEB) February 03, 2014
With over 260 authorized training centers around the country, Sandler Training is one of the leading corporate training and consultant firms in the nation. As a result, it attracts and deals exclusively with the best and the brightest in each local area. Lewis Fogel, a leader of the Boca Raton business community and a Trustee of the Boca Raton Chamber of Commerce, recently announced he will be opening a Sandler Training Center located in Delray Beach, and will be holding a Ribbon Cutting celebration to mark the occasion.
"Sandler Training is a name that opens doors around the world," said Fogel. "Business people know that they can receive the gold standard in executive training and consulting through an authorized Sandler Training Center, and I definitely am excited to be a part of that legacy, and see big things ahead for myself, Delray Beach, and Sandler."
Scheduled for February 12, 2014, the Ribbon Cutting will be held at Fogel's Congress Avenue office and will be attended by other local business owners and past and present clients of Sandler Training. The party begins at 5:30pm and the Ribbon Cutting will occur at 6:00pm; all attendees are requested to RSVP by phone.
For more information, please contact Lewis Fogel, President, FL Sales Consultants, Inc., A Sandler Authorized Center, 1690 S. Congress Ave., Suite 205B, Delray Beach, FL 33445; Phone: 561-279-3300.