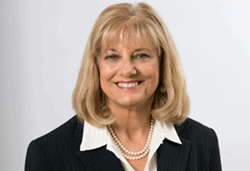 Sometimes it's faster, cheaper, and smarter to mediate earlier in the process, even before suit is filed, or after certain discovery and litigation activities have crystallized the issues. - Gilda Turitz
San Francisco, CA (PRWEB) February 01, 2014
Known for her expertise and skill in a wide range of business cases, San Francisco litigator Gilda Turitz has also made a name for herself as a neutral and alternate dispute resolution practitioner. In expanding her active commercial mediation practice, Ms. Turitz has joined the premier online mediation community, Mediation.com for the purpose.
"In both my practice representing companies and individuals in a wide range of disputes and industries, and acting as a neutral mediator to assist parties in resolving their lawsuits, I have found mediation to be a powerful and effective tool to bring the parties' conflicts to a mutually acceptable end and stop the drain on their resources that are expended when litigating," said Ms. Turitz. "Sometimes it's faster, cheaper, and smarter to mediate earlier in the process, even before suit is filed, or after certain discovery and litigation activities have crystallized the issues. I am enthusiastic to offer the mediation option to participants ready and willing to explore resolution rather than continue in costly court proceedings with uncertain risks and outcomes."
Ms. Turitz is a member of both the mediation and arbitration panels of the American Arbitration Association (including its Large, Complex Case arbitration panel), the California ADR Panel and the Banking, Accounting and Financial Services Panel of the CPR Panel of Distinguished Neutrals. She is also a member of the Trademark Mediators Network of the International Trademark Association (INTA), and is on the mediation and early neutral evaluation panels for federal and state courts. Ms. Turitz has actively served as an arbitrator since 1985 and as a mediator since 1995, and has arbitrated and mediated hundreds of commercial cases. In addition, in connection with the settlement of SEC v. Prudential Securities (US District Court, District of Columbia (D.D.C.) 1:93-cv-2164;1994-1996), Ms. Turitz was appointed arbitrator in more than 300 expedited arbitrations involving investor suitability and misrepresentation claims.
Ms. Turitz is active in ADR organizations, including serving on the Board of Directors of The Mediation Society, as a regional chair of the Women in Dispute Resolution (WIDR) group of the American Bar Association (ABA) Dispute Resolution Section, and as a sub-committee chair of the ABA Litigation Section's ADR Committee. Ms. Turitz has also been appointed to the California State Bar's Standing Committee on Alternative Dispute Resolution (ADR) for a three-year term commencing in October 2013. She actively speaks and publishes on ADR topics. Ms. Turitz also has been recognized for her professional accomplishments by being awarded the ABA Law Practice Management Section's Glass Hammer Award for efforts to shatter the glass ceiling, and being designated as a Northern California Super Lawyer® in the field of business litigation for the last 10 years.
Ms. Turitz is the Litigation Practice Group Leader for Sideman & Bancroft LLP which she joined in 1998. Prior to that, Ms. Turitz was a partner in the San Francisco office of Graham & James LLP, where she chaired the commercial litigation group.