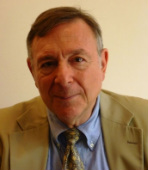 I believe strongly that there is no 'one size fits all' approach in mediation. –Michael Graff
New York, NY (PRWEB) August 22, 2013
In practice since 1961, Michael Graff has joined forces with Mediation.com, the leading online portal for mediation professionals in the country. Mediation.com gives people access to a database of certified and nationally-recognized mediation professionals, as well as valuable resources on the mediation industry for its members.
Over the course of his storied five-decade career, Graff has become the acknowledged expert and thought leader in Alternative Dispute Resolution (ADR) services in New York and beyond. From State to Federal courts including the Supreme Court, Graff has helped successfully settle over 2,000 cases in his career. His affiliation with Mediation.com recognizes the power and influence of the portal as well as his own qualifications to be a part of it.
"I believe strongly that there is no 'one size fits all' approach in mediation," Graff said. "Every case is different and unique, and you must have access to the fullest range of tools possible. Mediation.com is not only where you'll find the best ADR professionals, it's also where you have access to the widest audience and deepest well of professional resources."
Licensed to practice in New York and Florida, Graff has done extensive work in resolving cooperative associations and condominiums as well as a broad range of other real estate disputes and is the acknowledged expert in condominium disputes regarding fees and bylaws.
This spring, Graff chaired a symposium at the City Bar for the Real Estate Management industry featuring its program on resolution of disputes between residents of cooperatives and condominiums and their boards. Over 90 real estate managers attended. The objective of the program was to "nip in the bud" quality of life issues and other disputes that can otherwise cost the parties and their associations tens of thousands of dollars in litigation expenses, but still not achieving a resolution that is satisfactory to all sides.
Graff Dispute Resolution consists of independent licensed professionals that serve as neutrals. Aside from being members of the bars of one or more states, with specialized training in their respective areas of concentration, each is certified as having received court-approved extensive training, and has received professional recognition and certifications in various programs of alternate dispute resolution services.
About Graff Law Offices
Graff Law Offices are located in mid-town Manhattan and in the Boston Area. They serve the greater New York area in alternate dispute resolution, including mediation and arbitration. For more information, you can visit their website at http://www.graffdisputeresolution.com