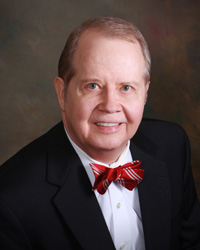 I am committed to using methods of alternative dispute resolution where appropriate, helping clients to facilitate settlement as a cost-effective alternative to intellectual property litigation. - Charles Hanor
San Antonio, TX (PRWEB) October 29, 2013
Charles W. Hanor combines educational excellence with hands-on experience to his practice of intellectual property litigation. With his recent partnership with Mediation.com, he will be able to reach out to more people who need dependable mediation services regarding patent, copyright, trademark, computer and internet law and intellectual property disputes.
"I am committed to using methods of alternative dispute resolution where appropriate, helping clients to facilitate settlement as a cost-effective alternative to intellectual property litigation," said Hanor.
Mr. Hanor currently works with numerous clients through the Hanor Law Firm PC, which regularly helps clients in need of services regarding Intellectual Property and Intellectual Property mediation. The firm has also been successful with numerous disputes using arbitration and mediation for cases involving patents, trademarks, copyrights, domain names, trade secrets, licensing agreements, and unfair competition practices. With extensive experience managing intellectual property cases for both plaintiffs and defendants throughout state and federal courts, Mr. Hanor's knowledge regarding intellectual property law and mediation serves a wealth of clients throughout Texas.
After earning a Bachelor's Degree in engineering from the University of Missouri at Columbia Mr. Hanor began working as an examiner in the United States Patent and Trademark Office. He earned a Juris Doctorate from the George Washington University Law School and was law clerk to Chief Judge Howard T. Markey at the United State Court of Appeals for the Federal Circuit. Mr. Hanor is admitted to practice before the U.S. Supreme Court, Supreme Court of Texas, the United States Patent and Trademark Office and various United States District and Circuit Courts. Since 1980, he has also been an adjunct professor at St. Mary's University Law School teaching copyright law, trademark law, trade secret law, patent law, and computer and internet law. Mr. Hanor is known among his peers for his commitment to helping the next generation of legal professionals prepare for successful careers in intellectual property.