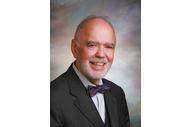 Whether it's mediation or arbitration, my philosophy has always been: the difficult matter we resolve right away; the impossible matter takes a little longer. - Francis G. Conrad
Long Beach, NY (PRWEB) December 12, 2013
The Honorable Francis G. Conrad has many professional designations that demonstrate his commitment to the law and the breadth of experience he obtained over the course of his career. A longtime supporter of alternative dispute resolution methods like mediation and arbitration, Judge Conrad is the newest member of the online network Mediation.com.
"My experience and knowledge in business relationships, bankruptcy and accounting comes in handy for my alternative dispute resolution practice," Judge Conrad said. "Whether it's mediation or arbitration, my philosophy has always been: the difficult matter we resolve right away; the impossible matter takes a little longer."
Since leaving the bench, Judge Conrad has put his dispute resolution skills to work with over 900 mediations and 34 arbitrations. He has represented cases both big and small in this endeavor, with case values ranging from $100,000 to $22 million. His experience as an Emergency Medical Technician and hospital bankruptcy issues has led him to mediate in multiple accident injury and medical malpractice cases. Unsurprisingly, he was named as one of the top five mediators in New York State in both the "Best Financial Markets Mediator" and "Best International Mediator" categories of the 2012 New York Law Journal Reader Rankings Survey.
Having served as a Bankruptcy judge in multiple Federal Districts and on the Second Circuit Bankruptcy Appellate Panel, in addition to having worked as an attorney, allows Judge Conrad to bring superior skills of dispute resolution to the table for clients. He worked with numerous cases involving healthcare, investment banking, news and entertainment media, manufacturing, brokerage, shipping, retail, banking, leasing, accountant's and legal malpractice.
As a business and law professor for more than 47 years both domestically and abroad, he is considered an expert in taxation, business strategies, accounting, and European Union law. He received his B.A. from Manhattan College, his M.B.A. from the John G. Hagan Graduate School of Business and his J.D. from the Fordham Law School. He is also a Certified Public Accountant, as well as a noted public speaker and author.