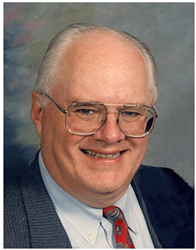 I have negotiated contracts, maintained customer relations, solved technology problems, and mediated business conflicts, which give me a unique mix of skills and experience in handling cases where these areas intersect. - James Oyler
Locust Grove, VA (PRWEB) November 08, 2013
Businessman James T. Oyler, known in the local business community as an expert in retail Point-of-Sale (POS) systems and technologies and more recently as the "go-to"mediator for business disputes, has announced his membership in leading ADR network Mediation.com. The move is the latest in a recent effort to raise his online profile in the ADR community.
"I've owned and managed businesses my whole life," said Mr. Oyler. "I have negotiated contracts, maintained customer relations, solved technology problems, and mediated business conflicts, which give me a unique mix of skills and experience in handling cases where these areas intersect. I've worked with software my whole life, too, so I know the importance of being online these days. Mediation.com not only opens up a world of resources for me, it gives me the kind of exposure to potential clients you need in this day and age to succeed."
With a combination of specialized training and experience, Mr. Oyler has built a name for himself as an expert mediator in a wide variety of cases involving contracts, business/consumer, corporate, employment, custody/visitation, child support and spousal support, landlord/tenant, maritime and property distribution disputes.
He is a Virginia Supreme Court Certified Mediator for the General District, Juvenile and Domestic Relations (JDR) District Courts and Circuit Court family in Virginia and currently serves as a mentor for the General District and JDR Courts. He mediates primarily in the Orange, Louisa and Culpeper courts.
Oyler, who attended both University College and Prince Georges Community College with a major in Business Organization and Administration, is a retired business owner and also still works as a Retail POS consultant.