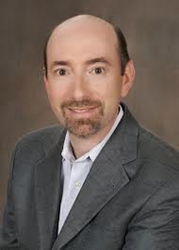 Everybody can learn to be a better negotiator. I hope that the folks at Moosin and I can get more people thinking about the connection. - Jeffrey Fink
Wellesley, MA (PRWEB) May 03, 2014
Well-known in the world of alternative dispute resolution (ADR) for his thoughtful views on both martial arts and negotiation, Jeffrey Fink, author of the "Kung Fu Mediation" concept, has maintained a respected and well-read blog on the subject (Kung Fu Mediation, available at kungfumediation.com). He recently announced that Moosin Magazine, the official journal of the International Taekwon-do Federation (available at http://www.moosin.net), has begun to reprint selected blog posts.
"I'm excited," said Fink of the announcement. "It's wonderful to be recognized for your hard work and careful thought. It will expand my readership in a different direction and help more people learn about conflict resolution and my unique perspective on it. I've long believed there is a strong link between the two worlds, and have been exploring those thoughts in my blog and elsewhere for a while. The possibility of sharing those thoughts with an even larger audience is very exciting."
Fink continued, "We use some of the same cognitive systems to process both physical and non-physical conflict. Our bodies are just hardwired for it. If you think about your response to conflict, it can help your martial arts. If you learn the range, discipline and strategies of martial arts, it can help you negotiate the interpersonal and business world that we live in when we are not training. Everybody can learn to be a better negotiator. I hope that the folks at Moosin and I can get more people thinking about the connection."
Mr. Fink is an attorney, mediator, arbitrator and business advisor in private practice. A graduate of Columbia University School of Law and a second degree black belt in kung fu, he has successfully practiced his philosophy of Kung Fu Mediation with clients from both the business and family spheres. Mr. Fink serves as the co-chair of the Civil Committee of the Massachusetts Collaborative Law Counsel.