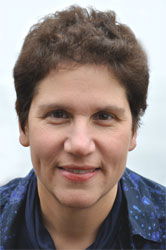 My experience in negotiation and litigation in the private and public sectors serves me well in understanding the issues that underlie a particular problem and in helping to focus and guide the discussion. - Joy Rosenthal
New York, NY (PRWEB) December 24, 2013
Joy Rosenthal made a name for herself in New York City by assisting teens caught up in the foster care cycle of being shuffled from home to home. After founding her own firm in 2006, Rosenthal has brought the same belief in treating everyone with respect and dignity to mediating all kinds of family issues, under the most emotional and difficult circumstances. She recently joined Mediation.com, in a move meant to make it easier for clients in need to find her services.
"My experience in negotiation and litigation in the private and public sectors serves me well in understanding the issues that underlie a particular problem and in helping to focus and guide the discussion," said Joy. "My goal as a mediator is to make sure that everyone is heard, as well as to help the parties develop options that may not have been explored before. When parties feel that they are in a safe space and given the right information, they are more inclined to make decisions that are mutually acceptable to everyone involved."
Joy's practice centers on family and estates law and mediation. She addresses all kinds of family issues including adoption, divorce, separation, sibling and elder issues, probate, estates, family mediation and collaborative law solutions. In addition to her private practice, Joy serves as a Guardian Ad Litem, protecting the rights of youth and the disabled in New York City Surrogates Courts. She also serves as President of the Board of Directors of the Family and Divorce Mediation Council.
A graduate of the City University of New York School of Law, Rosenthal worked for Legal Aid Society in New York City for ten years. Her professional experience reflects her lifelong commitment to non-violent communication and to addressing issues of multiculturalism, race and class.