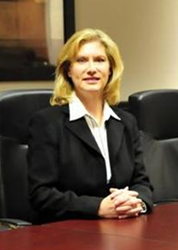 The courtroom is not your only course of action; finding a resolution to your dispute with the help of a professional mediator allows you to avoid the expense and stress of litigation. - Julie Cain
Carrollton, GA (PRWEB) November 28, 2013
After a 23 year career spent in Georgia working on behalf of families in matters involving personal injury, divorce, juvenile delinquency, and other family issues, Julie W. Cain announces her membership in Mediation.com.
"I've dedicated my career not just to helping families deal with and survive disputes and tragedies, but to letting people know they have options," said Ms. Cain. "The courtroom is not your only course of action; finding a resolution to your dispute with the help of a professional mediator allows you to avoid the expense and stress of litigation. I try to be a resource for my clients and show them there are many ways to approach a problem. It's helpful to focus on communicating, negotiating and practical, common sense problem-solving when dealing with conflict and that's why I joined Mediation.com."
Ms. Cain is a State Registered Neutral with the Georgia Office of Dispute Resolution, certified in General Civil Mediation, Juvenile Mediation, Domestic Relations Mediation, Specialized Domestic Violence Mediation, and Early Neutral Evaluation. She also specializes in mediating between local school districts and parents of children with special needs. Ms. Cain created the training seminar for Guardian Ad Litem roles for Atlanta Divorce Mediators, Inc. and presented at the 11th Annual ADR Institute and Neutral's Conference.
A graduate of Georgia State University College of Law, Ms. Cain was admitted to the State Bar of Georgia in 1990. She is a member of the Georgia Trial Lawyers Association and the Family Law Section of State Bar of Georgia.