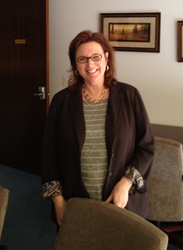 I bring compassion to every step of a divorce or other family dispute, whether I'm representing them in court or acting as a mediation professional, to try to and limit the emotional and financial damage my clients will suffer. - Karen Cline
Santa Rosa, CA (PRWEB) March 22, 2014
After serving the City of San Diego as a prosecutor, Karen Cline came to understand intimately the damage that litigation of any kind can bring to a family – especially families already struggling with the stress and emotions of separation and divorce. As a result she has built a reputation as a compassionate, caring attorney who helps her clients avoid as much emotional turmoil as possible – via mediation if possible. She recently announced her membership in online mediation network Mediation.com as part of an effort to raise her online profile.
"I offer a free half hour consultation to all prospective clients," said Cline of the move, "because I want them to feel comfortable with me, and not pressured. I try to bring that compassion to every step of a divorce or other family dispute, whether I'm representing them in court or acting as a mediation professional, to try to and limit the emotional and financial damage my clients will suffer. That's the goal – and joining Mediation.com helps me not only to connect with potential clients who need a shoulder to lean on and a sympathetic ear as well as a smart, experienced professional, but also to make it as easy as possible for them to secure the experienced, compassionate guidance they need."
After her time as a prosecutor in San Diego, Karen worked at several high-profile law firms, and first discovered her passion for helping families while working in San Mateo. Her practice currently focuses on divorce, child custody and support, spousal support, guardianship and marital agreements, and protection orders. Karen also serves as a volunteer settlement panelist and has taught evidentiary rules and courtroom etiquette to San Diego police officers.