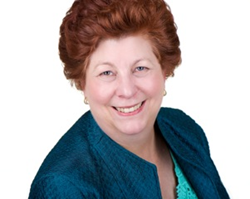 In my practice, litigation is neither allowed nor needed. It makes an already difficult and painful experience worse for my clients and their families. - Karen Russell
Campbell, CA (PRWEB) June 20, 2014
Championing her mantra that "divorce sucks but going to court is worse," attorney and alternative dispute resolution professional Karen Russell has spent nearly two decades helping divorcing couples avoid the expense and emotional turmoil of divorce litigation. As part of a comprehensive review of her online presence, the collaborative divorce guru recently announced her membership in the fast-growing online ADR portal, Mediation.com, as well as a new and highly-anticipated eBook and an upcoming conflict resolution training program.
"I'm a lawyer, so I know how much worse attorneys can make a divorce," said Karen. "In court, divorces have every disadvantage: They're public, expensive and time consuming – excruciating is the only apt word. For someone who's never been through it before, the atmosphere is nightmarish. My focus now is on practicing and promoting collaboration and mediation as alternatives to litigation in divorce proceedings. In my practice, litigation is neither allowed nor needed. It makes an already difficult and painful experience worse for my clients and their families."
Karen earned her JD from Santa Clara University and has focused only on Family Law in her entire career. After undergoing an extensive 40-hour training in divorce mediation in 1989, she engaged in collaborative training in 1995. Since then, she has continued to take and teach collaborative divorce courses each year, and has received both the Eureka Award for dedication to the advancement of collaboration in California and the Bryl R. Salsman award for contributions to the community. She has recently written and made her eBook, "The Truth About Going to Court and How to Avoid It," available for download on her website, and is currently creating a training program for communication skills and conflict resolution that she plans to offer in the near future. She has guided couples through collaborative divorce in more than 75 cases since 1998.