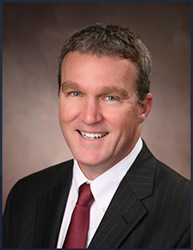 I believe strongly that attorney certification furthers the public interest by holding all attorneys to clear standards. —Angus Lawton
Mount Pleasant, South Carolina (PRWEB) September 07, 2013
Local lawyer Angus M. Lawton has been selected as the State Coordinator for the coastal region of South Carolina by the National Board of Legal Specialty Certification (NBLSC). Mr. Lawton will join fellow State Coordinators O. Fayrell Furr, Jr. and Joseph Wright, III in assisting in answering questions from current or prospective members concerning the organization and the benefits of board certification.
Mr. Lawton is a graduate of Duke University and is board certified by the NBLSC in civil trial advocacy and civil pretrial advocacy. He is also a member of the Professional Responsibility Committee of the South Carolina Bar.
"I'm honored," Mr. Lawton said in response to the appointment. "I believe strongly that attorney certification furthers the public interest by holding all attorneys to clear standards, and I will work diligently to uphold those standards and further the interests of the NBLSC."
The Lawton Law Firm has a combined 25 years of experience in legal matters and have represented thousands of clients in a wide variety of cases, including personal injury, workers' compensation, auto accidents, family law, medical malpractice lawsuits and general civil litigation.