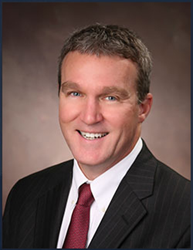 Distracted driving is a dangerous practice and it's just common sense to have some sort of a ban on the behavior. Arizona, Montana, and South Carolina can't argue against this common sense forever. - Angus Lawton
Mount Pleasant, SC (PRWEB) November 07, 2013
Leading local attorney Angus M. Lawton expressed confidence that the last three States without a legal ban on texting while driving – Arizona, Montana, and his own South Carolina – will eventually enact such a ban and join their 47 sister states.
"It's not a question of freedom," Lawton said, "it's a question of safety. The fact is, one car wreck out of ten that results in an injury can be directly traced to texting or otherwise operating a communication device while driving. These statistics go up when you move to younger drivers, as well. Distracted driving is a dangerous practice and it's just common sense to have some sort of a ban on the behavior. Arizona, Montana, and South Carolina can't argue against this common sense forever.'
Whether it's texting while driving, lack of discipline in driving or other forms of traffic negligence, there are quite a lot of issues that occur when someone is involved in an automobile accident. These issues include property damage, entitlement to a rental car, payment for medical treatment, and the various kinds of insurance coverage used in these cases. The Lawton Law Firm is committed to providing first class alternative dispute resolution or representation in an honest, ethical and diligent manner.
Lawton, the scion of a legal family that includes his grandfather, father and mother as well as his siblings, earned his law degree at the University of South Carolina School of Law in 1988 and has been in practice in South Carolina ever since.