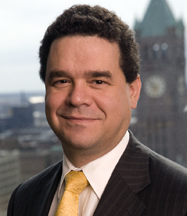 Being proactive is the new best practice, in my opinion. I want to take that message not just to my clients, and not just to my fellow attorneys, but to everyone. - Mark Fredrickson
Minneapolis, MN (PRWEB) January 17, 2014
Having established himself as one of the pre-eminent personal injury, liability, and worker's compensation attorneys in the country, Mark Fredrickson might be expected to simply enjoy his success. The Minneapolis attorney instead strives to use his experience and knowledge to educate both younger attorneys and the general public as part of his philosophy of embracing modern business reality as part of conflict resolution.
"Being proactive is the new best practice, in my opinion," said Mark. "I want to take that message not just to my clients, and not just to my fellow attorneys, but to everyone – adding risk management to your life and utilizing the services of a qualified mediation professional such as myself to proactively resolve conflicts is the right strategy."
A graduate of the University of Minnesota Law School, Mark is a qualified neutral in Minnesota and has been named a Minnesota "Super Lawyer" by Minnesota Law & Politics for 10 years running. In addition to a busy litigation and mediation practice, he writes professional articles and presents seminars around the country in the fields of his practice as well as alternate dispute resolution. Some of his works include a Products Liability Deskbook and a Daubert Supplement, as well as, authoring the Minnesota chapter of DRI's "Products Liability Defenses: A State by State Compendium.
Mark is presently serving as President of the Minnesota Defense Lawyers Association and is a member of Defense Research Institute (DRI), the American Board of Trial Advocates, the Federation of Defense & Corporate Counsel, the Minnesota Bar Association and the American Bar Association.