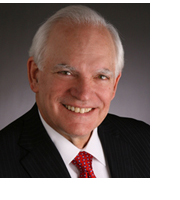 I've been working in the law for more than three decades litigating cases all over the U.S. and I've always believed strongly that litigation should be your backup plan, that ADR and mediation is always preferable. - David McLauchlan
Chicago, IL (PRWEB) November 11, 2013
Known as one of the few high-powered partner-level attorneys in the Second City to have a true, passionate focus on mediation and arbitration, David McLauchlan demonstrates his commitment to alternative dispute resolution (ADR) by joining the nation's premier online mediation community, Mediation.com.
"I've been working in the law for more than three decades litigating cases all over the U.S.," Mr. McLauchlan said, "and I've always believed strongly that litigation should be your backup plan, that ADR and mediation is always preferable. Whether it's individuals or businesses, the goals and techniques of mediation remain the same, and you need someone with trial and ADR experience and judgment leading your process. I have been on both sides of the table and I know what it takes to successfully resolve disputes."
Mr. McLauchlan has successfully mediated and arbitrated cases involving business, insurance, construction law, professional liability, intellectual property, aviation law and environmental issues including asbestos claims. He is certified as an official arbitrator and mediator by numerous courts and by the AIDA Reinsurance and Insurance Arbitration Society (ARIAS-US) and is the Lead Arbitrator and Mediator for the International Arbitration & Mediation Group. He was trained in mediation at Northwestern University and the CPR International Institute for Conflict Prevention and Resolution. A frequent lecturer on litigation, professional liability, and insurance topics, Mr. McLauchlan has been recognized by the Leading Lawyers Network and he has been selected by Illinois Super Lawyers and is AV peer rated as published by Martindale Hubbell. He has been selected as a Fellow of the American Academy of Dispute Resolution.
A graduate of the University of Illinois College of Law where he was a member of both the Law Review and the National Moot Court Team, Mr. McLauchlan was admitted to the bar that same year. He has practiced continuously ever since, rising to Equity Partner in the nationally known firm Locke Lord Bissell & Liddell before retiring and founding The McLauchlan Law Group LLC, serving as its Managing Partner. His new firm focuses on arbitration and mediation of disputes and business litigation.
Mr. McLauchlan is dedicated to several charitable organizations including The Misericordia Homes Family Association, he is a past member of the Foundation Board of Special Olympics Illinois and current member of the University of Illinois Law Alumni Board. He has handled Pro Bono cases for the Center for Disability and Elder Law and in 2009 he was given the Eamon Shannon Award for his work for CDEL clients.