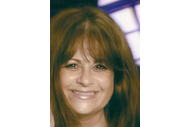 I've been in this business long enough to know a winner when I see one. —Halley Ovis
Fort Lauderdale, Florida (PRWEB) September 23, 2013
Seasoned attorney Halley Ovis is now taking her expertise in family law, real estate law, and all aspects of areas of civil disputes and is focusing her efforts in the exclusive area of mediation. Halley has announced her partnership with the one of the nation's leading alternate dispute resolution professional network, Mediation.com, in order to leverage on the website's huge online traffic of people searching for reputable mediation services.
"I've been in this business long enough to know a winner when I see one," Halley was quoted as saying. "My expertise is in helping people solve problems – whether tenant disputes, commercial transactions, or civil disputes. Mediation.com is the ideal partner to not only get my services in front of potential clients, but to keep me up to date on the cutting edge of mediation techniques and ideas."
A graduate of Hofstra University School of Law, Halley was admitted to the New York Bar in 1992. Her philosophy of mediation involves a calm atmosphere and a rational approach, seeking logical, fact-based solutions to her client's problems. She's built a reputation as a lawyer and mediation professional who is willing to "go the extra mile" for her clients.
Halley said, "My goal is to provide a atmosphere where the parties feel empowered to make their own decisions. I personally have been through the mediation process. I pride myself on really listening to their concerns, and not just explaining the law. Especially in family disputes involving children, Mediators need to respect the uniqueness of each family, and help them facilitate a solution that works for them."
The office of Halley Ovis is located at Weston, Florida but she is happy to travel to other locations for her clients' convenience at no charge.