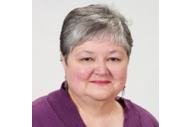 I want to be available to as many people who need mediation services as possible, to make it easy for them to find the right professional for their needs. —Shirley Cochran
Columbus, Ohio (PRWEB) September 21, 2013
Noted Columbus attorney and mediation professional Shirley Cochran announced her recent membership of Mediation.com, a national mediation professionals' network. Cochran has built a reputation as an experienced and skilled alternate dispute resolution (ADR) professional and expects this new affiliation will enable her to reach an expanded field of potential clients.
"For me, it's all about my clients," Cochran said. "I want to be available to as many people who need mediation services as possible, to make it easy for them to find the right professional for their needs. I specialize in helping people, and Mediation.com makes it that much easier for me to accomplish that."
Cochran has built a reputation for flexibility and service to her clients. "I handle every kind of civil mediation, except divorce," she says. "Whatever my clients need, I'm always prepared to render that service, whether it's a business dispute, personal injury, foreclosures, or employment disputes – even truancy!"
Cochran's experience is impressive. She served in the Clermont County Common Pleas Court as the former Mediator Magistrate, and has also served in the U.S. Postal Service as a REDRESS mediator. With over 100 hours of advanced training under her belt, Cochran served as the Circuit Rider for the Supreme Court of Ohio and has trained more than 100 mediators as and assisted in the training of many others. She specializes in most types of professional mediation, including Business/Commercial, Consumer/Supplier, Eldercare, Environmental, Foreclosure, Healthcare, Interpersonal, Labor, Organizational, and Workplace.