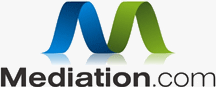 It's still nice to see the evidence that we're doing things the right way. And we intend to keep expanding our range of services and our value to members as we head towards 5,000 listings – and beyond. - Tom Pronesti
Aventura, FL (PRWEB) May 24, 2014
Cementing its status as the fastest-growing and one of the most-respected online alternative dispute resolution (ADR) websites in the country, Mediation.com recently announced it had surpassed 4,000 member listings. The announcement comes less than six months after previously announcing their previous record of 3,000 listings.
"We're humbled and gratified," said Mediation.com's Operations Manager, Tom Pronesti. "Obviously we aim to be the number-one resource for mediation and ADR professionals and we work hard to constantly expand our services in order to attract the best professional's in the business. It's still nice to see the evidence that we're doing things the right way. And we intend to keep expanding our range of services and our value to members as we head towards 5,000 listings – and beyond."
Mediation.com has added several key services for its members in the last year, helping to drive the current membership surge. Aside from its industry-best search function that connects clients with ADR professionals, it has added the ability for each member to include eBooks, video clips, press releases and whiteboard animations right on their listing page. These features allow professionals to stand out and demonstrate their professional status and gives clients the tools they need to select the right expert for their needs. Mediation.com has also always been more than simply a directory, giving members the opportunity to find mentors for their continuing education and professional growth.
Pronesti adds that many of the new features added to Mediation.com have come as the result of member feedback, and that this synergistic relationship will continue into the future as features are added and the membership list grows.