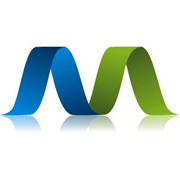 Aventura, FL (PRWEB) November 05, 2014
Mediation.com, Operations Manager Thomas Pronesti announced a milestone for the organization this week. Pronesti reported that Mediation.com has reached 5,000 Showcase member listings since the organization began in 2012. "Mediation.com has shown geometric growth," said Pronesti, "averaging over 2,000 Showcase member listings per year. And, we want to keep the momentum going," continued Pronesti. "Our next goal is to reach 10,000 Showcase member listings during the third year of Mediation.com. Achieving the 5,000 mark is certainly an incredible milestone for us. We continue to be inspired by the strength of our industry and the professionalism of our members.
"The success of the Mediation.com depends upon the success of our ability to bring business to our members and we will continue to offer the industry's best value in membership and the highest level of marketing products and resources."
Mediation.com maintains one of the largest databases of Mediation-Attorneys and Mediators that are broken down by areas of expertise, and geographic location. They also offer other marketing services to clients such as Web Site design, power page writing, eBooks, whiteboard animations and PR distribution.