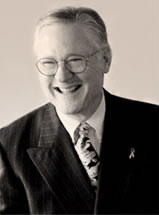 Most of the federal cases involve substantial amounts of money and are generally more complicated than state matters.—Michael Rainey
Los Angeles, California (PRWEB) August 08, 2013
Michael Rainey, president of Michael Rainey Dispute Resolution Services, will be serving another two years in the Central District Federal Court in California. Rainey, who has more than 16 years of experience in mediation, will deal with matters brought in the federal District Court and on occasion may be requested to mediate an appellate case. The Central District Federal Court has handled high profile cases such as the prosecution of Mark Youssef, the man accused of making an anti-Muslim video that sparked an outrage.
"Most of the federal cases involve substantial amounts of money and are generally more complicated than state matters," Rainey said. "They may involve interstate parties or even international parties. The attorneys in the federal matters are more experienced and operate in a different environment than the state courts."
Rainey has provided private mediation and arbitration in business disputes, real estate personal injury, product liability, construction defect, child custody and family law in Southern California. In addition to the Central Federal Court, he is a mediator on the Los Angeles Superior Court and Ventura Superior Court panels, the Equal Employment Opportunity Commission panel and the United States Postal Service panel.
Since 1996, Rainey has served as an adjunct professor at Pepperdine University Law School at the Stratus Institute of Dispute Resolution. He received his law degree from Loyola Las School in 1979 and received a Masters of Law from Pepperdine University in 2003.
Rainey was one of the first to achieve certification in mediation. Before receiving his certification he successfully tried cases at the Supreme Court level. He has litigation experience as both in-house and outside counsel and has earned the highest possible Martin-Hubbell AV litigator rating via peer review. He has a 95 percent settlement rate in mediation.