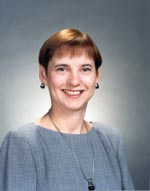 People involved in family disputes and divorce – whether they are the spouses or the children or even relations caught in the crossfire – need more than just a lawyer. They need guidance and advice. - Martha New Milam
Durham, NC (PRWEB) December 19, 2013
With more than two decades of experience in every aspect of family law, Martha New Milam has become a recognized expert in the field, bringing not only expertise and experience in almost every facet of family law but the resources of an established, prosperous law firm to every case she takes. Her recent announcement that she has joined one of the nation's fastest-growing mediation networks, Mediation.com, comes as part of New Milam's efforts to strengthen her online presence.
"People involved in family disputes and divorce – whether they are the spouses or the children or even relations caught in the crossfire – need more than just a lawyer. They need guidance and advice," said Martha. "I can help people find their way to the best possible solution, a solution that spares everyone pain and expense – while simultaneously having access to the resources of a thriving firm."
Martha added, "I believe that each person has unique issues that must be resolved so they can move forward in life. My objective is to develop solutions that are uniquely designed to meet my client's needs and concerns."
Martha is certified by the North Carolina Dispute Resolution Commission to conduct mediated settlement conferences in Family Financial cases and in Civil Superior Court case. She can effectively mediate a wide variety of family law issues such as divorce, adoption, alimony, child custody, property division, legal separation, prenuptial agreements, and same sex disputes. As a trained Parenting Coordinator, Martha is available to help high conflict parents manage their post-judgment custody disputes.
With Martha's broad legal experience and understanding, she is available to arbitrate matters under the N.C. Family Law Arbitration Act. She also has considerable experience representing clients in parental relocation cases and grandparents seeking legal custody of their grandchildren. Because of her contributions as a Board Certified Family Law Specialist, she has been recognized by SuperLawyers magazine, and rated as AV by Martindale Hubbell. A native of North Carolina and a graduate of Wake Forest University School of Law, the majority of Martha's professional career has focused on Family Law.