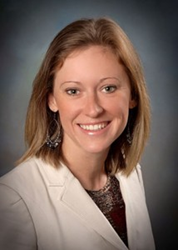 I see myself as an advocate for my clients' interests. It means really taking up their causes as my own and helping them agree to a creative resolution that will seldom or won't be available if they fight each other in the courtroom. - Nikeela Black
Boise, ID (PRWEB) November 07, 2013
Nikeela Black of the Arkoosh Law Offices has announced her recent membership in the nation's fastest-growing online mediation portal, Mediation.com. This move has been met with approval from her family law clients who have long benefited from her mediation techniques and other forms of alternative dispute resolution to reach creative solutions.
"At Arkoosh, we see ourselves as advocates for our clients' interests," Ms. Black said. "It means really taking up their causes as your own and helping them agree to a creative resolution that will seldom or won't be available if they fight each other in the courtroom." Now that she can be searched by more people online through the Mediation.com portal, she looks forward to using mediation and other forms of alternative dispute resolution to reach innovative solutions for her family law clients.
Ms. Black's background in psychology makes her uniquely qualified to handle and understand the emotional challenges of domestic disputes involving family, divorce, and custody law. She has stated that the courtroom environment has limitations and is not appropriate for every situation; this is why she has pursued a dual focus that includes energetic mediation and a think-outside-the-box strategy in order to offer her clients every possible solution to their problems or goals.
Ms. Black graduated from the University of Idaho College of Law, and is currently pursuing her Master's Degree in Dispute Resolution from the Straus Institute of Dispute Resolution at Pepperdine Law School. She is licensed to practice law in Idaho before all state courts and the U.S. District Court for the District of Idaho.