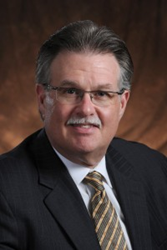 If you are dealing with family law and domestic relations issues in your life, my goal as a family law attorney is to move you through this difficult period as quickly and painlessly as the legal process will allow. - Lee Schwartz
(PRWEB) January 10, 2014
Having served his community as a family law attorney for more than thirty years, Lee Schwartz has trailblazed an approach to family law that seeks to respect both husbands and wives equally in any family dispute. Mr. Schwartz favors a more balanced and client centered approach to Family Law. He recently decided to raise the profile of this philosophy by joining Mediation.com.
"Family law and domestic relations have been the vast majority of my practice. If you are dealing with these issues in your life, my goal as a family law attorney is to move you through this difficult period as quickly and painlessly as the legal process will allow," said Mr. Schwartz. "I also have a strong mediation background, which enables me to focus on ways you can settle your own divorce and save you considerable time and money."
Mr. Schwartz's family law practice involves divorce matters such as alimony and division of property, including retirement assets, stock options and business interests. He also has extensive experience in assisting clients in other family law issues such as paternity actions, child custody and support, step-parent custody, pre- and post-nuptial agreements, modification of domestic orders, cohabitation agreements for same-sex couples, grandparent visitation rights and restraining orders pertaining to domestic violence.
Mr. Schwartz graduated from the Widener University School of Law and was trained by American Family and Conciliation Courts as Parenting Coordinator. Mr. Schwartz has been honored, for many years, to have been asked to present Continuing Education courses and material to his colleagues, through the Pennsylvania Bar Institute, the teaching arm of the Pennsylvania Bar Association. Mr. Schwartz presents, each year, at both the Annual Update of Family Law in Pennsylvania as well as the Annual Update of Law, Practice and Procedure in Philadelphia County.