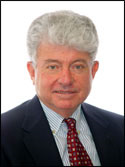 "I've arbitrated as the sole arbitrator and mediated several hundred cases." –Paul Dubow
San Francisco, California (PRWEB) November 28, 2013
After two and a half decades as a litigator in the fields of securities and employment law during which he tried 130 arbitration cases and thirteen years as a full time neutral, Paul Dubow has joined the premier mediation portal, Mediation.com.
"I've arbitrated as the sole arbitrator and mediated several hundred cases," Paul said. "It has been the focus of my career for the last thirteen years. That's why I've joined the network: For the resources, the community, and the access to the potential clients who need knowledgeable and experienced alternative dispute resolution (ADR) professionals to help them avoid expensive litigation and resolve their disputes with dignity."
Paul focuses primarily on matters involving wage and hour disputes, wrongful termination, sexual harassment, breach of employment contract, ERISA, non-compete clauses and all other type of employment law as well as business and partnership disputes, securities, professional malpractice, defamation, insurance law, and franchise law. He is the author of the ADR section of the California State Bar Business Law Section's annual update of California law and the arbitration and mediation updates on the California Dispute Resolution Council website and co-editor of the Lawyers Guide to Drafting ADR Clauses, published by the California State Bar. Paul is a member of the editorial boards of the Securities Arbitration Commentator and California Litigation Magazine, and is a co-author of two of the chapters in the College of Commercial Arbitrators Guide to Best Practices in Commercial Arbitration.
A graduate of Rutgers University, Paul trained as a mediation professional Academy of Attorney Mediators in 1994 and has practiced solely as an ADR professional. He is a certified Neutral in the State of California since 2000, and is a member of the California Academy of Distinguished Neutrals, the American Arbitration Association employment panel, Arbitration Committees of the California State Bar Litigation Section and Bar Association of San Francisco.